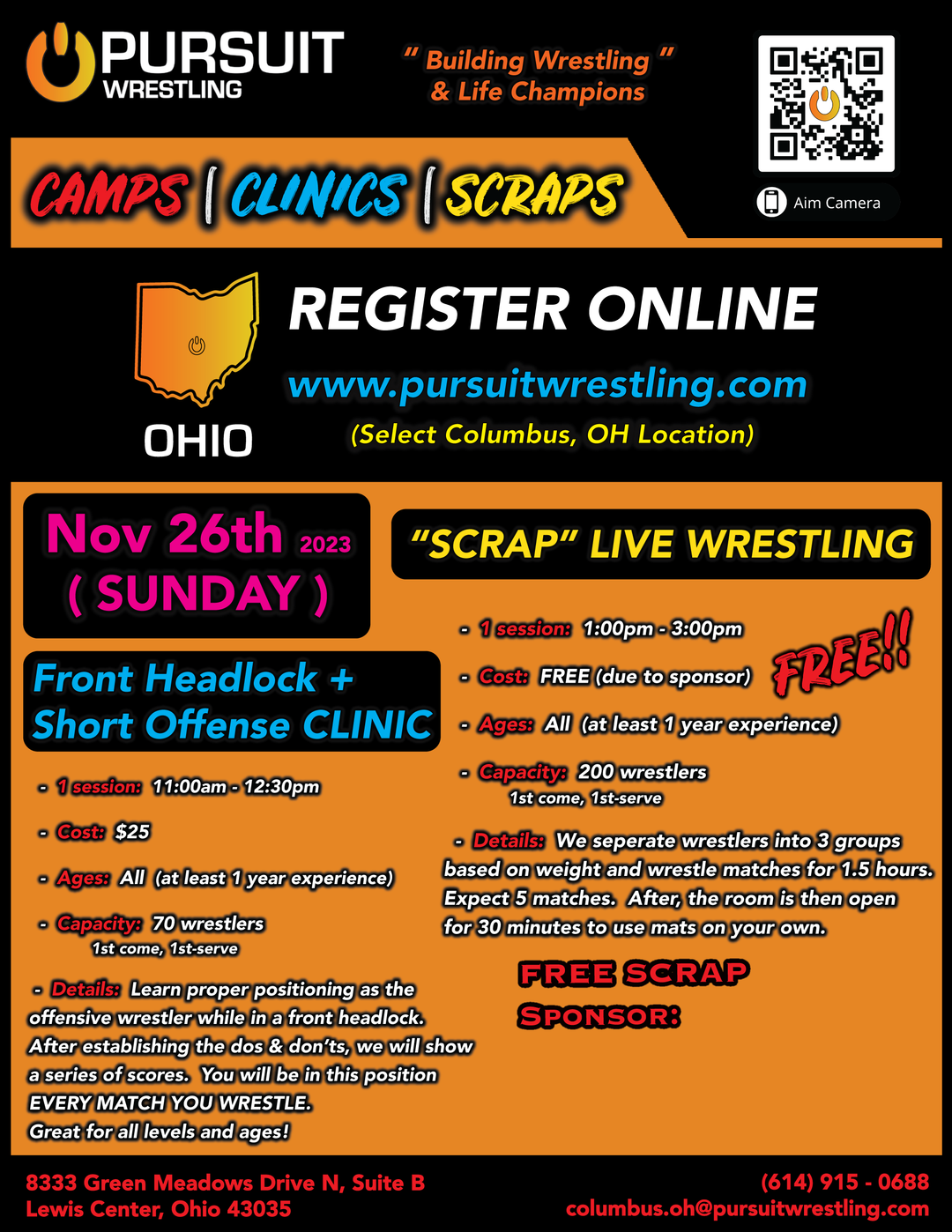 Front Headlock & Short Offense Clinic + FREE Scrap | November 26, 2023 (Sunday)
---
SCRAP info / format:
3-4 Groups will be created (separated by weight).

For Example:  60 & under  /  60-90  /  90-120  /  120 & up

We will rotate through groups until and then open the room up for the last 30 minutes for wrestlers to drill, wrestle, spar, etc on their own.
Three 1:30 periods.  Neutral, top, bottom. Next group on.
We have over 3 full mats and can accommodate a large number of wrestlers at a time. This gives 15-20 minutes between matches.
We have plenty of parking and space in our facility for spectators.  over 100 parking spaces and plenty of indoor space beyond our mats (our gym will be closed to accommodate Parents).
↑ REGISTER ABOVE ↑