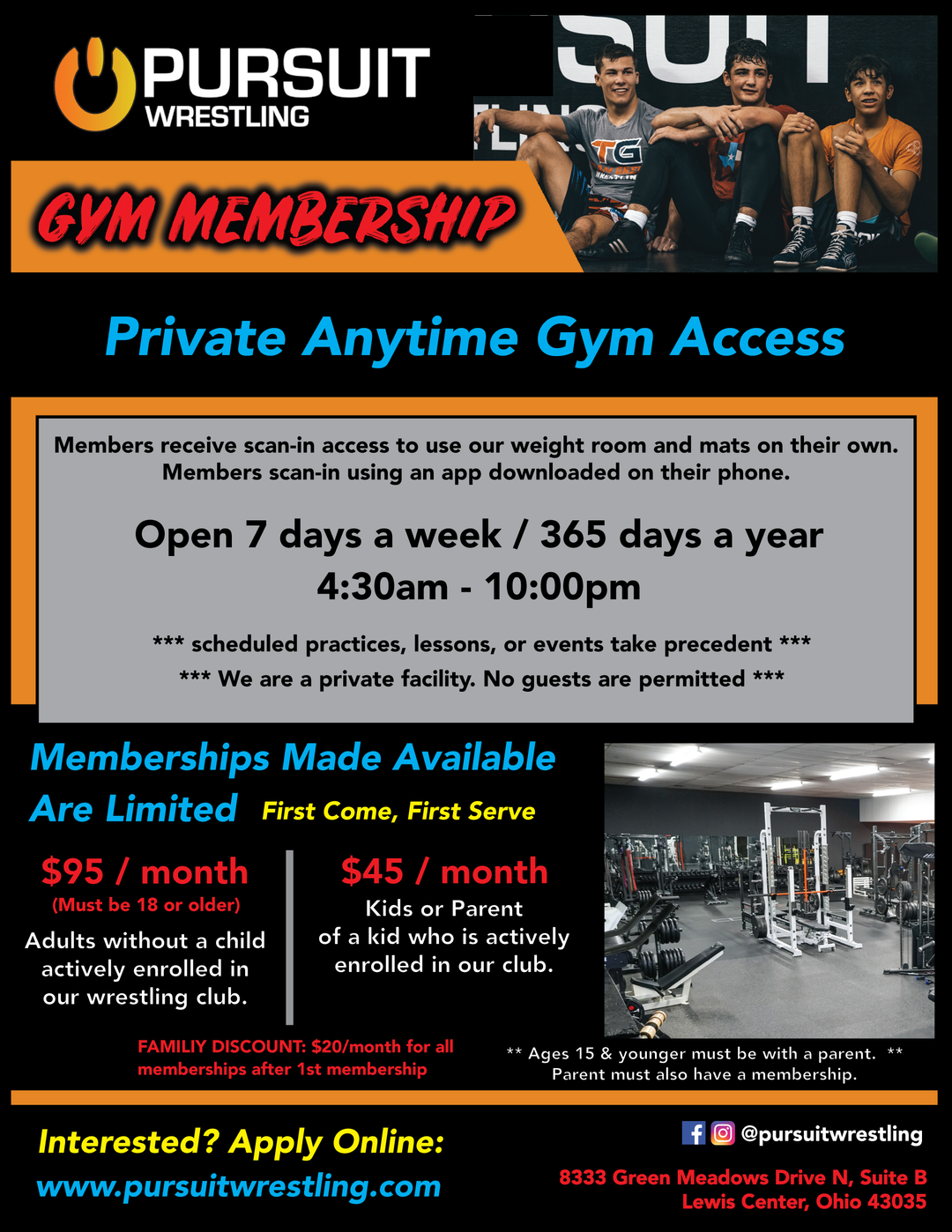 -Gym Membership Enrollment
---
PRICING: 
We do not allow unaccompanied gym members under the age of 16 years old
Access & Hours
When Accepted, members receive an electronic token sent to their cell phone after enrolling.  Their cell phone will then serve as a key tag and can be used to enter the front door during hours as long as you are not interfering with any scheduled practices or private lessons.  This is a private gym and no guests are permitted at any time.
7 days a week / 365 days a year
4:30am - 10:00pm hours
BILLING:
**Billed monthly on date of sign-up.  Cancel or change your membership at anytime through our Manage memberships tab on the website. $15 quarterly service fee billed on sign-up and every 3 months per member.